David Ruiter, Ph.D.
Faculty Director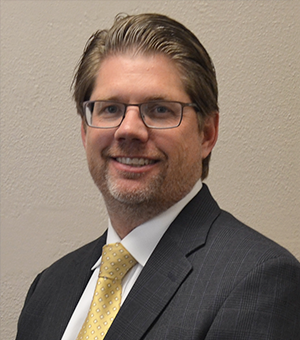 Profile

As Faculty Director of the Teaching + Learning Commons, Dr. David Ruiter is a key partner in creating transformative pedagogical advancements at UC San Diego to provide equitable, high-quality, and accessible educational experiences for all students. Dr. Ruiter's knowledge and contributions to the scholarship of teaching and learning will guide faculty in their advancement of teaching excellence, inside and outside the classroom in both traditional and digital settings. Additionally, his experience supporting undergraduate and graduate student academic success and professional development will prove critical as the Commons refines and evolves its student support offerings. In this role, Dr. Ruiter will work to serve as a catalyst for collaborations among faculty, departments, and academic leaders to refine and assess student learning outcomes and to move educational innovation opportunities from development to implementation.

Dr. Ruiter most recently served as Associate Provost for Student and Faculty Success and Strategic Initiatives and Associate Professor of English at the University of Texas at El Paso (UTEP). In his role as Associate Provost, he led the collaborative development and implementation of the university's Quality Enhancement Plan, an ambitious ten-year student success plan designed to give every student a competitive edge in terms of academic, professional, and lifelong success. His previous roles at UTEP have included service as inaugural Director of Academic Continuous Improvement, Chair of the Department of English, and Director of the Literature Program. Dr. Ruiter co-chaired the "Student Belonging" committee for the University of Texas System's Student Success Guiding Coalition and is a past fellow of UTEP's Center for Excellence in Teaching and Learning.

In all of these leadership roles, Dr. Ruiter has demonstrated a strong commitment to diversity, equity, and inclusion as fundamental values, and he has worked inclusively across campus constituencies – with students, faculty, staff, administration, and community – fostering a "one-team" approach to optimize student and faculty success. Dr. Ruiter has also worked extensively with faculty and academic leaders to advance faculty-driven initiatives in support of teaching, service, research, and creative excellence.

With a Ph.D. in English from Baylor University, Dr. Ruiter's research and current publications focus on Shakespeare and Social Justice, demonstrating the arts and arts education as levers for positive social change. His teaching has included courses on Shakespeare, theatre, the history of literary forms, and detective fiction.

Dr. Ruiter is also an Associate Professor in the Department of Theatre and Dance at UC San Diego.