Karen Flammer, Ph.D.
Director of Digital Learning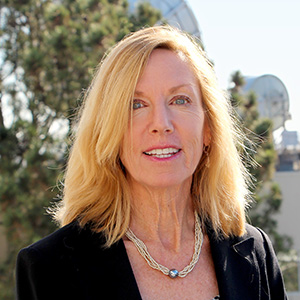 9500 Gilman Dr
Mail Code: 0175-W
La Jolla , California 92093
Profile

Dr. Karen Flammer is the Director of Digital Learning at UC San Diego. She served as Interim Director from March  - September 2017, during which time she worked with UC San Diego faculty and the Teaching + Learning Commons to launch a MOOC Professional Certificate Program on the EdX platform and launch a Micromasters in Data Science online.

Dr. Flammer has successfully directed and managed large-scale programs, developed complex online learning programs, applied research in pedagogical strategies to program development, worked collaboratively with diverse audiences, and successfully authored million dollar grants.

Dr. Flammer received her PhD in Physics at UC San Diego, and has over 20 years of professional experience as a research physicist and lecturer in UC San Diego's Department of Electrical and Computer Engineering and as a senior director of large-scale education and professional programs offered by two Centers at UC San Diego. As Director of Education, Outreach, and Training at the San Diego Supercomputer Center (SDSC), Karen was the Project Manager for SDSC's Big Data Specialization on Coursera. In this role, she developed procedures to ensure best pedagogical practices; managed faculty and staff to develop, produce, and support six MOOCs; and managed the partnership with Coursera. During that time, she was also the Principal Investigator for an NSF/CISE grant to support computer science education in three San Diego public school districts.

Prior to her appointment at SDSC, Dr. Flammer worked at the Center for Astrophysics and Space Sciences (CASS) as the Principal Investigator for a NASA funded K-16 STEM engagement program: EarthKAM (Earth Knowledge Acquired by Middle School Students) that engaged over 600,000 K-12 students from 80 countries.

Dr. Flammer is also co-founder and former Senior Vice President of Sally Ride Science, a STEM education technology company dedicated to inspiring young people in STEM and to promoting STEM literacy.