Ginah Pham
Administrative Assistant, Writing and Communication Learning Services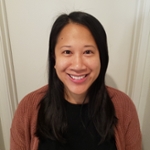 9500 Gilman Dr
Mail Code: 0175-W
La Jolla , California 92093
Profile

Pronouns: She/Her/Hers

Ginah Pham is the Administrative Assistant of Writing and Communication Learning Services in the Teaching + Learning Commons. Her role is to support the department by connecting students and tutors/consultants to facilitate learning sessions. Every day she looks forward to taking part in setting up students for success.

Ginah has received her B.A. in Liberal Studies to pursue teaching in Elementary School. She has enjoyed working for grade school students, serving as a positive role-model by providing guidance, emotional support, and motivation. Prior to UC San Diego, Ginah has provided administrative assistance to higher education students for a private university, working in the Registrar's Office for 7 years. She has passionately dedicated over 14 years working with different levels of education. Ginah strives to broaden her experience in the educational field, especially with higher education. She would like to provide the guidance to students that need assistance planning their educational career path.

Ginah has started her career here at UC San Diego working in the Office of the Registrar. She has assisted the department with the role of providing information on university diplomas and student information. Ginah has enjoyed being a part of student's academic career, providing them with guidance on what they need to succeed and by helping make it a pleasant experience. She enjoys spending time with her husband and her two French bulldogs. You can find Ginah at the park running around with her dogs or at her favorite place, Disneyland. She enjoys arts and crafts, and is one to "DIY" multiple projects.